HOME / Kazan / Five facts about Kazan
1. Kazan is the capital of Tatarstan, situated in European part of Russia on the banks of the Volga and the Kazanka Rivers.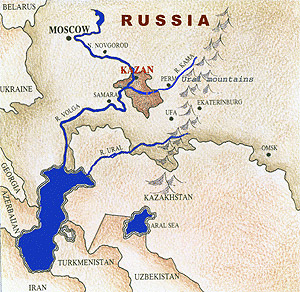 2. The Kazan Kremlin, the heart of more than 1000 year-old Kazan, is a World Heritage Site.

3. Kazan Federal University (also known as Kazan State University) was the second oldest university in the Russian Federation. It was founded in 1804 and stands out as one of the architectural diamonds in the centre of Kazan.
4. In 2009 Kazan was officially branded as "the 3rd Capital"and also as a "sport capital" of Russia". Actually, Kazan is proud of and mostly famous for its sport teams Ak Bars Kazan (champion), FC Rubin Kazan (champion), UNICS Kazan, VC Zenit Kazan (champion), Sintez and athletes Viktor Kolotov (a football player), Ruslan Nigmatullin (a football player), Denis Arkhipov (a hockey player), Svetlana Demina (a sport shooter), Marat Safin (a tennis player).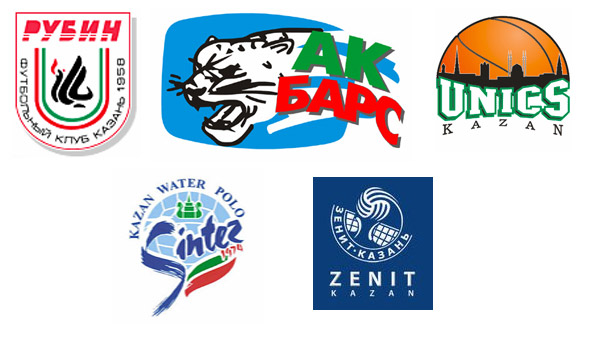 5. The 2013 Summer Universiade took place in Kazan. In may 2008 Kazan City won the Universiade bidding campaign. Among competitors there were cities Gwangju (Korea) and Vigo (Spain).
Expand your knowledge


The Kazan Universiade brand sign is a stylized tulip contains the image of the Latin letter U (Universiade). The basis of the brand is a national ornament of Tatars. The flowering tradition of folk art comes from a relatively modest and simple ornament of Bulgar The features of this style the most prominently manifested in some architectural details of monumental buildings of Kazan, which are inherent characteristic of that time features of the so-called eastern Baroque, jewelry and clothing.
A realistic basis for the reality perception, reflected in the ornament, give to the works of Tatar masters a special great art and informative value. The realism of the Tatar ornament is based on its profound relationship with the nature and life of people, with the technical methods of ornament design that determined the harmony of the ornament with material and product appointment.
Today the ornament continues to play a great role in the folk arts of people. However, in the current conditions its content has considerably changed and enriched: along with all the best that was created by Tatars during its existence, a new, previously unknown plot-figurative motifs have appeared in it.
The exquisite taste of Tatar people, their skills and artistic flair is remarkably evident in the embroidery, gold embroidery, ornamental weaving, in coinage and ceramics, in folk costume, in jeweler's art and in leather appliqué, that is still famous in the world [from the "Universiade 2013 in Kazan" official website].
6. The 16th FINA World Aquatics Championships will be held in Kazan in 2015. This is the first time that Russia will host this event. And in 2018 Kazan will host the 21st FIFA World Cup.